Apsia is proud to announce its 13th place in the Happy At Work Starters ranking, which rewards companies in which young graduates are the happiest!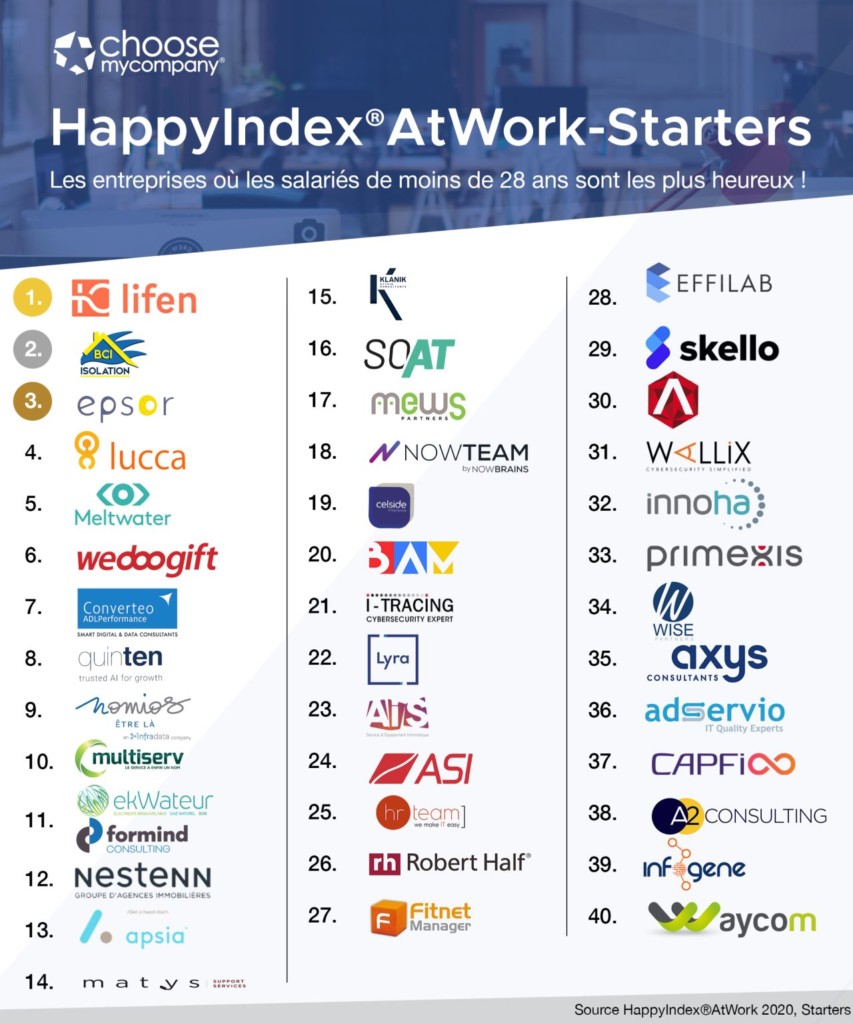 A daily involvement to make happiness and work rhyme
Apsia has been awarded the "HappyIndex®AtWork" label for its very first participation.
This label is the first participative employer label, based solely on the opinion of employees, via a 100% digital and 100% anonymous questionnaire, developed by ChooseMyCompany. It rewards the motivation of employees and management.
The Apsians evaluated their personal experience in their work environment. They answered an 18-question questionnaire based on 6 dimensions:
professional development,
Stimulating environment,
management,
salary & recognition,
pride and pleasure.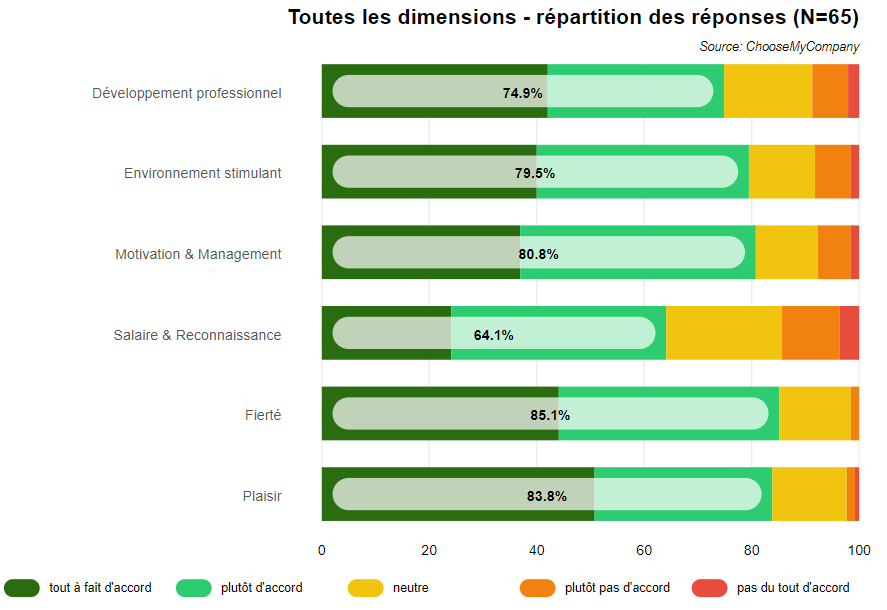 As a result of the Choose My Company survey, we received an overall rating of 4.38 / 5 and 87.9% of our employees recommend us! All results are available on our company page.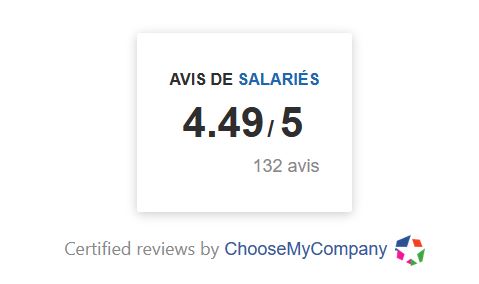 Giving meaning to our Apsiens
"I am very pleased that Apsia has been awarded the HappyIndex®AtWork label with an overall score of 4.38 /5. This is a high score by which our consultants tell us how satisfied and proud they are to work at Apsia. Their opinions feed our reflexions and will help us to pursue our innovation strategy, identify areas of improvement to move from customer satisfaction to customer delight and meet the challenges of an ever-changing Cloud market."
Perrine de COURCEL, Chief Human Officer of Apsia
More than 85% of our employees say they are proud to work at Apsia and we want to cultivate this well-being, motivation and commitment through specific actions:
Apsia has set up numerous training and certification opportunities in collaboration with our partners Microsoft, SAP and CEGID to allow our Apsians to be always at the cutting edge of the latest technologies and to be part of a continuous improvement process.
Apsia has created skill centers and internal innovation spaces in order to develop the solutions of the future to meet the business challenges of our customers.
Apsia has made human responsibility a pillar of its development. This is reflected in the investment of Apsia employees in various causes and support for associations through Smart Initiatives.
Some feedback from our Apsiens :